Council Traditional School Library Media Center
Heather Hartmann

Phone: (251) 221-1136
hhartmann@mcpss.com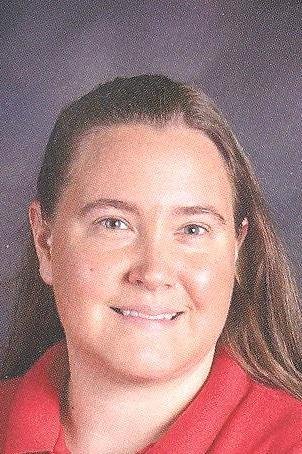 My name is Heather Hartmann. I am the Library Media Specialist at Council, and I want to personally welcome you to Council's library webpage. On this page, you will find our hours of operation, check-out limits, and information on overdue, lost or damaged books. If you would like more detailed information, you may view the CTS or MCPSS Library handbooks in the forms area. There are also links to many helpful websites, including our library catalog. Check back throughout the year for updates on library special events.

Hours of Operation
The Council Traditional School Library is open from 8:00 AM-2:50 PM Monday through Friday. This time is divided between library classes and open circulation.
See the CTS handbook in the forms section for more detailed information about the library, including a detailed daily schedule.

Check Out Limits
Students in Pre-K through 1st grade may check out one book at a time for a period of two weeks. Students in 2nd through 5th grade may check out two books at a time for a period of two weeks. All students have the opportunity to renew books if they need more time to read them; however, the book must be brought to the library for renewal.
Overdue/Lost/Damaged Books
Students will not be charged overdue fees; however, they will not be allowed to get more books until all overdue books are returned. Students are required to pay for any lost or damaged books before they will be able to check out more books. Any fines for lost or damaged books not paid from previous years, including at another school, will carry over to the next school year.
Council Traditional School Library
Search our print and e-books, as well as Destiny Webpath Express (a collection of safe, educator approved websites), and extra related resources with one search. E-books and online sources can be viewed anywhere you have an internet connection, which is a wonderful option for CARP and research.
Read e-books using your district provided account. Many if these e-books are CARP.
Student passwords are:

3rd-5th grade - Username is student login and password (The one they use to login in to the computers at school.) The group name is mcpss.

PreK-2nd grade - Username is student ID (ex. 1940609108) and password is initials plus birthdate in the following format: uppercase first initial, lowercase last intial, 00 Month, 00 Day, 0000 Year (ex. Lm04232010) The group name is mcpss.
https://www.biguniverse.com/
Get Epic! is a resource for students 12 years old and younger that includes numerous e-books, videos and quizzes. Books range from those that read to the students to those that the students read themselves and even includes Spanish books. It is a paid subscription for parents, but for educators it is free and comes with a class code for students to use. Ask your child's teacher if he or she has an account today or take a look at he parent account option.
The Alabama Virtual Library hosts databases full of a variety of resources, quality encyclopedias, and even e-books. Go to Student Resources. Choose Elementary. Explore the wonderful options available. This is a fantastic resource for research.
http://www.avl.lib.al.us/

Mobile Public Library
Stop by any Mobile Public Library branch and get a library card. You not only have access to the thousands of books the public library holds, but by downloading the Cloud Library app you have access to numerous e-books as well. They also have Hoopla for shows. This is a great option for CARP and research.
http://www.mplonline.org/

Library of Congress
The Library of Congress has many great resources for research available.
https://www.loc.gov/
Helpful/Research Websites
Go to the Alabama Homework Help website to get help with any homework you may have questions about.
http://aplsws1.apls.state.al.us/aplsnew/homework/

Biography.com
Biography.com is a collection of quality biographies and video clips related to thousands of people, both past and present. Citation information is included at the end of each article making this a great site for research. Please be mindful that the ads are aimed toward adults and that video clips are for a wide range of ages, so please check the rating and content for students.
https://www.biography.com/

Researching State Symbols
State Symbols USA contains articles and pictures of the symbols for each state in the United States of America. This is a great research resource.
https://statesymbolsusa.org/
Common Sense Media is a GREAT parent resource website. It offers reviews of books, movies, TV Shows, Apps, websites and games. There is a huge parent section for help in dealing with numerous concerns facing children as they grow up today.
https://www.commonsensemedia.org/

Cyberwise
Cyberwise is an amazing website for parents. It has numerous resources to help parents stay current on what apps children are using, what digital citizenship is and how to guide children to make good choices online, and how to keep children safe on the internet.
http://www.cyberwise.org/